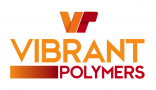 Address:
Wonder Cement Road, Nimbahera, Rajasthan-312601, India
Established in 2016, Vibrant Polymers has just one objective to act as one umbrella in providing quality products for every packaging need of their clients.

The company manufactures all kinds of woven sacks and fabrics with supplies all across the world. They have state-of-the-art machinery having a production capacity of more than 700 MT of products each month.
The product range comprises of:
1. Woven Sacks - PP/HDPE woven sacks that are customized to the packaging need of the client. These bags (with or without lamination) have an extensive range of application ranging from packaging of cement, minerals, food grains, sugar, rice, fertilizers, etc to applications in construction, gardening, etc.
2. Woven Fabrics - Various kinds of fabrics including Tarpaulins, Circular Fabrics, Silt Fences, Ground Covers, etc
3. FIBC/Bulk Bags - Used for packing and transporting materials in bulk (1000 kg and above)

They act as the one-stop-shop for all the manufacturers and suppliers that too within seconds and are just a call away.