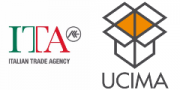 Address:
ITA - Italian Trade Agency VILLA ITALIA - KEBENÀ - P. O. BOX 1105 2555, Addis Abeba, Ethiopia
Telephone:
Tel: + 251-111-240-770 VOIP: +390-690-258-428
The Italian Trade Agency (ICE) ITA
The Italian Trade Agency (ICE) ITA - Italian Trade Agency is the Governmental agency that supports the business development of Italian companies abroad. It promotes the attraction of foreign investment in Italy. With a motivated and modern organization and a widespread network of over seas offices, ITA provides information, assistance, consulting, promotion and training to small and medium-sized businesses. Using the most modern multi-channel promotion and communication tools, it acts to assert the excellence of Made in Italy in the world, working extensively with local authorities and businesses. In addition, the Italian Trade Agency assists local companies to access information on the Italian suppliers and link them up for building future business relations.
For more information: Riccardo Zucconi (Director ICE Addis Abeba) (With competence in Kenya, Tanzania, Uganda & Somalia)
UCIMA (Italian Packaging Machinery Manufacturers' Association)
UCIMA is the national trade association that represents and supports the Italian packing and packaging machinery manufacturers. It has more than 130 member companies from all over the country, including the industry leaders. UCIMA member companies cover the entire range of packaging machinery production, from the food, confectionery and tobacco industries through to pharmaceuticals, chemicals, petrochemicals, cosmetics and end of-line technologies. Italy is one of the world leaders in packaging machinery, with a world market share of 25,5%. In 2020 the sector's turnover totaled 8 billion euro. Exports account for around 78% of total turnover with a value of over 6 billion euro. The largest market area is the European Union. In second place is Asia, next come North America, Central and South America and Extra UE-Europe. As regards the most important countries of export, United States, France and China are the top export markets
Packaging
Processing
Plastics
Printing