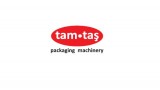 Address:
IKITELLI OSB. MAH HESKOOP D BLOK SK. HESKOOP SITESI D BLOK NO:30-31-32 BASAKSEHIR /ISTANBUL
Telephone:
+90 212 554 22 66
TAM-TAS Packaging
Machinery is the leading manufacturer of the packaging machines and equipment in TURKIYE since 1971 and manufactures packaging machines for local market and exports to various countries.
Our machines are in operation in all types of industries packaging confectionery, food, chemical, cosmetics, textile and pharmaceutical and other products.
We are highly experienced in below mentioned machine solutions;
-Full Automatic Vertical F/F/S Packaging Machine
(like rice, beans, nuts, pasta, spices, coffee, milk powder, biscuits, snacks,
chips, frozen vegetables & fruits, nuggets and etc…)
-Automatic Jar filling and capping Machines
-Shrink Wrapping Machines
-Vacuum Packing Machines
-Full Automatic Stand up Pouch (DOYPACK) Machines
-Automatic Bailing Machine
-Automatic Case Packer Machine
Proagro East Africa
Printing
Labelling